About Robin Scott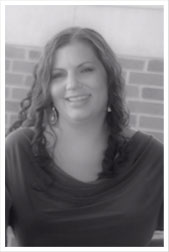 You may have heard her voice before……
Current and Past Clients:
Floor Coverings International of Boise
Idaho Business League
Larry Miller Subaru
Madison Fine Furniture
New Balance Boise
Shape Xpress
Snake River Pool & Spa
The Warming Trend
WBTU US 93.3 in Fort Wayne, IN
Endorsements:
Cascade Complete
Chic Hair
Johnsonville Brats
LA Weight Loss
Rejuv Medspa
Swiffer Wet Jet
Snake River Pool & Spa
Ultra 90
Robin was born in Oklahoma, lived in Colorado for a few years, and has been in Idaho's Treasure Valley since 1985. She got into radio while in high school, and has worked on K-106, 107.9 Lite FM, Wow Country 104.3, 580 KIDO, Classic Country 630 KFXD (all owned by the same company), and short stints on Magic 93.1, 96.9 and KF-95. She has been singing all her life and is currently singing many Saturdays in Caldwell as part of a duo with Tom Lowe, and with her husband, Rob, they have a band called A Tasty Jamm, performing 1-2 times per month around the Treasure Valley.