Clear, Friendly, Sincere
Professional Female Voiceover, Audio Editing, Production and Copywriting Services
A professional voice can make your product or idea stand out. Let me help capture your vision! I am versatile, easy to work with, and can take direction to get just the delivery you want. I can also write or edit your script, to make it fit time and flow well. I offer full production services adding music, sound effects, or editing someone else's voiceover, and making it sound amazing. If you need a voiceover or piece of music edited down (to clean it up, down to a certain time, or for whatever reason), I can most likely make a seamless piece of audio for you.
Available for: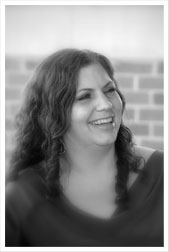 Website Voiceovers
Corporate Narration: E-Learning, Tutorials, Training Videos, Weekly Announcements, Product Presentation, CD-ROMs
Educational Narration: For Students, Educators, Workshop Facilitators
Documentary Narration
Audio Tours/Travel Guides: Take your Brochures, Site Guides and Exhibit Pamphlets to the next level.
Real Estate Audio Listings: Realtors, give buyers a professionally-produced audio tour of your properties.
In-Store or In-Flight Announcements
Video Game Characters/Announcers
Exercise/Wellness Videos
Copywriting/Scriptwriting Services
And whatever else you can think of!

*music or sound effects may require an additional fee.